Ghouls, Ghouls, Ghouls!
New Pathfinder Pawns release!
Looking to assemble that troglodyte raiding party or that ghoul ambush in the local graveyard? Well now you can with the Monster Codex Pawn Box, our most recent Pathfinder Pawns release!
The fiercest surprises often come from the most familiar foes! The hordes of organized and intelligent monsters presented in thePathfinder RPG: Monster Codex come to terrifying life on your tabletop with this box-busting collection of over 200 monster pawns to use with the Pathfinder RPG or any tabletop fantasy roleplaying game.
Printed on sturdy cardstock, each pawn contains a beautiful full-color image of a character from the Monster Codex, and slots into a size-appropriate plastic base, making it easy to use in play alongside traditional metal or plastic miniatures. With multiple pawns of the most useful monsters, allowing you to create the encounters from the Monster Codex's encounter groups, the Monster Codex Pawn Box is the best way to ensure you've got the right monsters to push your Pathfinder game to the next level!
Want to throw a larger group of monsters at your players, grab yourself a bag or three of our Pathfinder Pawns Base Assortmentand start brawling!
Take a look at the rest of our Pathfinder Pawns here!
Get free or discounted shipping!
Paizo will pay the first $10 in shipping and handling for any shipment of products totalling $100 or more.
Best Seller:
Pathfinder Adventure Path #97: In Hell's Bright Shadow (Hell's Rebels 1 of 6) (PFRPG)
The rebellion begins! ... The city of Kintargo has long been a safe haven for artists, freethinkers, and those marginalized by the oppressive Chelish government, but now the city has been placed under martial law by inquisitor Barzillai Thrune. When a protest turns into a riot, a new group of heroes comes together to form an organized resistance against the devil-binding government and the church of Asmodeus—but can they survive long enough to establish allies? Or will they become the... [more]
---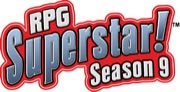 Who's that Superstar? Cast Your Vote in the Open Call Now!
It's time to start voting in RPG Superstar Season 9! After receiving so many entries in our Open Call from hopeful RPG designers, we need your help to narrow down the best entries to make it to our Top 32. The Open Call voting period will end August 30, 2015 and we'll be announcing the results on August 31, 2015. This year the contestants are chosen solely by the public—so get ready, get set, and vote for your favorite entries now!