Looney Pyramids CAN NOT be sold in stores in Europe
Our new pyramid products (IceDice and Looney Pyramids) failed toy safety testing in Europe. In the future, we hope to show that our marketing is all geared towards adult gamers, and will request permission to sell them in Europe with an age grading of 14+, but for now they failed the EU Toy Safety Testing for 8+ and we need to keep them off store shelves in Europe. Although the new products passed all safety testing for 8+ in the USA and Canada (and the pyramids previously passed safety testing even in Europe at 6+) the games have always been played primarily by Adult gamers and we will be focusing our marketing for ages 14+ everywhere. Please provide adult supervision if you ever play pyramid games with children under the age of 14.
Distributors: This is important - please don't sell any of our pyramids games to any European stores. It is illegal for them to sell them, and everyone in the supply chain could get in trouble if they decide to sell them anyway. Tell them we are sorry, but they can't buy/sell these products.
European Stores: If you have stock on any of our pyramid products, please contact us for a return. If you got them from one of our distributors since 2011, please let us know who sold them to you so we can make sure they don't sell them to anyone else. We will let you know if/when we get permission to sell our pyramid products in Europe at the age grading of 14+.
Online Stores: If your store is NOT in Europe, it is ok for you to sell/ship our pyramid games to individual customers who reside in Europe. The EU Toy Safety Law governs what the EU market can sell, not what European residents can buy online from outside of Europe.
European Fans: You can still play with our pyramids, and as a member of our Demo Team you can still promote them to other adult gamers in Europe - just let new fans know they will need to buy them online from outside Europe. If you ever find any of our pyramid games for sale in a store in Europe, PLEASE don't buy them. Politely explain to the store that it is illegal for them to sell them, and that you can contact Looney Labs and help arrange a return/refund for them on the product... just get a name and email address for someone in charge at the store and introduce us via email.
All Pyramid Fans: Please DO NOT promote our pyramid games to children. We need to keep all of our marketing efforts aimed at 14+ in order to eventually gain permission to sell these products in Europe. Parents everywhere should provide adult supervision if they are ever playing pyramid games with children under the age of 14.
Thanks for helping us remain respectful of the EU Safety Testing laws!
---
more details... if you want to hear the whole story...
Our Looney Pyramids Safety Testing Story
by Kristin Looney, updated August 11th 2011
We have been making games with these little pyramids for 20+ years, the most recent version being a new game called IceDice which will come in a little zippered pouch, along with Looney Pyramids expansion colors that come in boxes sized just like our card games. You also might find any of these Out Of Print Pyramid Games on ebay or hiding on a retail store shelf someplace, but we no longer sell the pyramids in these formats. (Note to Retailers: we offer full returnability on all our games old and new. Please contact us if you have old product on your shelves!)
Previous to IceDice, all our injection molded pyramids came from a little family mold we made back in 1999 in Baltimore MD. Ten years later, after repackaging our card games into beautiful new packaging, it was finally time to focus on the pyramids again. So in the fall of 2010, we started making plans for a new pyramid mold and designing new packaging for the pyramids - and we started this process with safety testing.
We have always put warning labels on our pyramid games, but we always struggled with the age grading on these products, since children enjoy playing with them yet they inherently seem dangerous. Here is the warning on one of our earliest products, where we say ages 12+. With all the new toy safety testing laws that started coming out in 2008, our first step in the relaunch was to test the pyramids and see what the official authorities think and see if we needed to round the tip a bit when we made a new mold and began larger production.
We tested the pyramids for ages 6+ for all the safety requirements in the USA, Canada, and Europe. And we got a passing grade on everything for ages 6+. Here are the test results. With this information in hand, we decided not to change the shape of the pyramids and to put an age grading of 8+ on our new product, IceDice. Our retailers can sell a lot more product at 8+ than at 12+ and we had test results saying the pyramids were safe.
It turns out, that for Europe, those test results we got back in Nov 2010 were wrong. When the new games were finished, and put through the required safety testing, the Protruding Parts test in EN71-1:2005+A9 Mechanical and Physical Properties failed. Everythingpassed for USA and Canada again at 8+, but this one test in the EU testing standard failed, where it had passed when the same test was run back in November.
So we had 10,000 copies of IceDice stuck in Hong Kong that couldn't ship until we resolved this. One bit of good news was that we used the same testing company both times, and they were very professional and paid to fix the problem. We had the US office and the HK office of the same company disagreeing with each other, and when they sent samples to their UK office, the UK Lab sided with the HK Lab. It is a subjective test, not a mechanical one, section 4.9 applies to dangerous protruding parts like you might find on a bicycle or an umbrella, toys you have the risk of hurting yourself on if you fall and hit for example the tip of a bicycle handlebar. The first time they tested they decided this 4.9 section did not apply, but then later they decided it did apply. Anyway, the final answer from this testing company is that the pyramids failed this European safety standard for ages 8+. Again, they pass everything for US and Canada, but they failed for the EU.
Although Europe is a significant market for us, the majority of our games are sold in the USA. So as painful as this whole thing was, at least we were able to fix the packaging and get the product and start selling it to our local market. Because all the original packaging has CE and UK Importer information printed on it, all the labeling had to be changed. We printed new boxes for Looney Pyramids and new product tags for IceDice, and they were swapped out in the warehouse in Hong Kong where the product was being held. They couldn't ship the product back into China to be reworked, because of various import laws, and labor is scarce and much more expensive in Hong Kong. Sigh. It's was a crazy few months sorting this all out. But this repackaging happened, and we will receive finished product in hand in time to get it out into stores for a Sept 30th 2011 street date. Thank you everyone for your patience.
Since we had to reprint all the packaging, we decided to change the age grading to 14+ instead of the 8+ we have previously been advertising for these products. All future Looney Pyramids products will have an age grading of 14+, and we are including an extra warning that reads: "WARNING: This is NOT a toy for children. These pieces are pointy and must be used responsibly. Provide Adult Supervision." Yes, the pyramids currently pass all safety laws in the USA for 8+, and yes, some of the games you can play with the pyramids are easy enough for kids to play, but fundamentally the Looney Pyramids game system is NOT a toy for children. It is important that the pieces get put away and not left strewn around on the floor as children are known to do. Looney Pyramids is a game system for responsible gamers, and although some might play them with their kids, more often they play pyramid games with other responsible adult gamers. So we are changing the packaging to reflect this age and supervision recommendation.
ARE YOU A WEREWOLF - Kickstarter (this URL will take you to Kickstarter.com not directly to the LooneyLabs page there)
We've been listening to your feedback for the last couple of days, and the big things we've heard are that you'd like to have the option to get some extra Fluxx promo cards, and you'd like to have an option to get some blanks with the Convention Support level.
Well, both things have happened! You can now add $5 to your pledge for each additional promo card you'd like to receive. This promo card is a Kickstarter EXCLUSIVE - it will never be sold again after this event, so be sure to tell all your friends who love Fluxx that they need to get this awesome card! You can add this extra $5 to any reward level, and as many times as you like.
Second, you can now back our new reward level for $140, which includes 15 blank viewers in addition to the three copies of the game and promo cards you'll receive.
Finally, Andy and Kristin are about to head out to PAX for the weekend. They will also be visiting several game stores to playtest our new designs. You can read more about it here: http://www.looneylabs.com/andys-playtest-workshop
They'll have the prototype of the Deluxe Edition of Are You a Werewolf? with them, so please feel free to ask them to see it! After they get back from PAX, we'll be scheduling a Google Hangout Q&A with the Looney Labs Kickstarter Team -- you'll be able to ask questions about the game, the project, the Fluxx card, or anything else you want to know about Looney Labs. Specifics on the Hangout will be included in a later update.
Thanks for playing our games and backing our Kickstarter!
Andy, Kristin & Josh - The Looney Labs Kickstarter Team
The LATEST VERSION
By now everyone who reads Games Gazette will know about FLUXX and hopefully many, if not all, readers will have at least one copy of it - there are lots to choose from, all with different themes.
LOONEYLABS have already surprised everyone with games for such huge franchises as MONTY PYTHON and WIZARD of OZ, but now they have pulled off a master stroke with this game based around H.P.Lovecraft's CALL of CTHULHU and developed by game guru Keith Baker.
CTHULHU FLUXX isn't just FLUXX with CTHULHU based cards, it's Fluxx as we already know it, plus NEW RULES CARDS , Ungoal and the Meta Rule (I'm not so sure about the latter as it's a game winner that determines a winner simply because this card is in their hand - plus of course the situation whereby the players are all about to lose because of Doom (I am assuming that Doom is the game's version of Insanity).
CTHULHU Fluxx also includes all the usual cards, Goals, Keepers, Action and Creepers, plus Surprise, Ungoal and the Meta Rule (only one of these) Doom and Anti-Doom.
DOOM: This Icon can be found on various cards. If there are 6 or more Doom points on the table it is likely that Cthulhu wins and the players are Doomed - they get eaten or go insane. Either way they lose.
One side of the Rules sheet is virtually taken up completely with FAQs. This is because as Fluxx grows and expands there are a lot of card combinations that could cause conflicts if official decisions weren't made.
The Creeper card, HASTUR, is an extra card - $1.00 from LooneyLabs. It adds yet another fun element to the game, the verbally spoken WORD. Cthulhu Fluxx is a Keeper.
Although it is difficult to suggest that there could ever be a serious game of FLUXX, this is possibly the closest to that becoming fact. Fluxx cards are generally comedic but apart from the cute Cat this is Cthulhu as Call of Cthulhu fans would appreciate seeing it.
Oz Fluxx
2-6 players aged 8+
Well it's Spring again and the Poppie fields are in bloom (I wonder why I feel so sleeeeeeeeeppppppyyyyyyyyyyyyy!!!!)
The Munchkins are busy dusting off the Yellow Brick Road and Dorothy & Toto are getting ready for their long adventurous journey.
OZ FLUXX follows the traditional Frank L Baum story the Wizard of Oz and has Dorothy meeting up with the Wizard, the Witches, the Scarecrow, Tinman and of course the Cowardly Lion (aaah!)
Looney Labs have release another $1.00 card. This is a NEW RULE: Singing = +1 Originality = +1
If I Only Knew The Words.
CREEPERS are the cards you don't want as you generally cannot win if you have one or more in front of you. They were introduced several sets ago and now make an appearance in each new set.
SURPRISE cards are the fun cards that have two sections, one for playing in your turn and one for effect out of your turn. My memory is a little hazy but I believe they were introduced in the PIRATE set, not that long ago.
My one query about this game is why there is a card titled MAGIC SHOES when surely it should be RUBY SLIPPERS as I am (almost) positive it was the heels on these that Dorothy clicked 3 times to return home to Kansas, or is my memory playing tricks again ?
FLUXX is a game I have Pete Fenlon (now of Mayfair Games) to thank for getting me into. I was in Essen, at Spiel, and Pete had a spare copy of the original Black & White version with him. He gave it to me as a sort of throw away as in "Here Chris, you might like to give this a try" when I was looking for games to review.
I took that copy of FLUXX home, (now it is a very battered and dog-eared looking copy) and Fran and I played it, then we played it with friends, then we spread the word and the friends spread the word and we still play it to this day.
FLUXX is the card game that every home should own. It's simple rules premise - Draw A Card, Play A Card - sounds so uneventful, even boring, until you remember or realize that the word Fluxx means constantly in motion or changing, as in a State of Fluxx (which isn't the 51st State of the USA though many believe it should or could be).
If you haven't played Fluxx, you should !
EcoFluxx
The Nature Game of Ever Changing Rules
In the wild, you must adapt to survive! Will you win by having your Bears Eat Fish? Or will someone change the Goal so that their Frogs and Insects can make Night Music? Play ecology themed Actions and Rules like Scavenger or Composting, but watch out for Creeper cards like Forest Fire, that can hurt everyone! Discover a little about how things go together, with EcoFluxx - the nature game of ever-changing rules!
Family Fluxx
The Ever Changing Family Card Game
Easy enough for children, yet still challenging for adults, Family Fluxx is the perfect card game for maximum family fun. Grandma thinks she's got the win in the bag when she plays the Grandparent Bonus, but oh no! Dad just played the Happy Birthday Goal and Junior's hand is hiding the Gift and Cake Keepers. With ever-changing rules, it's anyone's game!
Martian Fluxx
The Ever Changing Alien Invasion Card Game
Are you ready to conquer the earth? Martian Fluxx is a classic monster story in ever-changing card game form. It's an Invasion from the Planet Mars! The players are the Martians determined to destroy the Pathetic Humans who are keeping them from winning. It's got Flying Saucers, Giant Tripod War Machines, Tentacles, Ray Guns, a Mothership, and of course, a Space Modulator. Be careful - you don't want your Humans escaping from the Abduction Chamber!
Fluxx
The rules may change – but the fun never stops!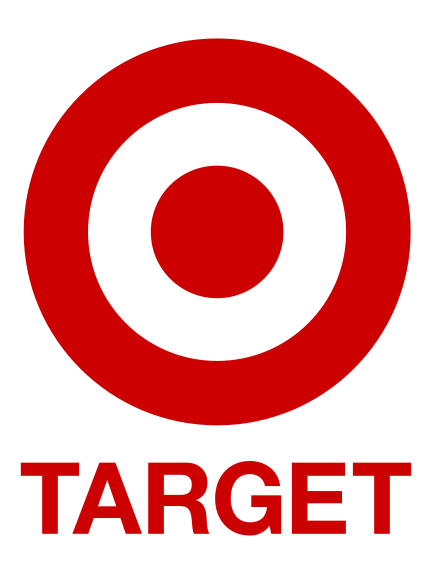 Fluxx is going into Target nationwide!
Soon to be available exclusively at Target stores, this new version of Fluxx has been designed specifically for the mass market. Packaged in a tuck box (not our standard 2 part box) and simplified to contain only the four basic card types (Keeper, Goal, New Rule, and Action), 73% of the cards are fundamentally unchanged from the current Fluxx 4.0 game sold in game stores. The more complex cards in 4.0 have been removed, and 11 cards that have been seen before in other versions or as promo cards have been included. There are 16 all new cards, most of them Goals that combine long time Keepers in fun new ways. The Keeper artwork has been updated with new illustrations by Michael Hays.
Fluxx (found in Target) and Fluxx 4.0 (found in game, toy and book stores) are both great entries into the Fluxx universe. For the full line of specialty versions of Fluxx, be sure to visit your favorite local neighborhood Hobby Game Store! Only this basic entry version of Fluxx will be available at Target.
Zombie Fluxx
The Ever Changing Zombie Card Game
Welcome to the dark side of Fluxx, the card game of ever-changing rules! Zombie Fluxx takes the award-winning card game Fluxx and cranks up the fun with a Zombie uprising. The Zombies arrive in the form of a new type of card, called the Creeper, which hangs around in front of you, preventing you from winning.

The good news is, the Keepers include a Shotgun and a Chainsaw and various other things you can use as weapons against the Zombies. Plus you've got Sandwiches and Coffee and a couple of Friends to help you win. The bad news is, if your Friends become Zombies, you'll have to destroy them!
Star Fluxx
The Ever Changing Card Game... In Space!
Just when you thought that Fluxx had gone as far as it could go - it blasts off for the Stars! Explore the vastness of space-themed humor with your valiant Captain, Engineer, and, of course, your Expendable Crewman. Go check out that Small Moon - or is it really a Space Station? You may be swayed by Unseen Forces, held hostage by Evil Computers, or find your ship infested with Cute Fuzzy Aliens. Beware the unexpected as Star Fluxx takes you straight into a Wormhole of hilarity. You'll find yourself wanting to play again and again - watch out... It's A Trap!
Pirate Fluxx
The Ever Changing Pirate Card Game
Yarr! Grab yer Cutlass! Pirates have taken over Fluxx, the ever-changing card game, and their rules be new and strange. There'll be times ye must Talk Like A Pirate, and rules about how ye can Plunder from yer mates. But the most excitin' treasure fer Fluxx fans new and old is the Surprise! - a new card type that you play out of turn! Your trusty Monkey can watch over the Gold Doubloons while you commandeer Ships on the high seas, but only Fruit can protect you from Scurvy. You'll enjoy the privileges of wearing the Captain's Hat... but watch out for Mutiny amongst the crew!
Monty Python Fluxx
And now for something completely different...
Yes, that crazy card game where the rules keep changing has joined forces with Monty Python to create the Looneyest card game ever! Help King Arthur and his Knights find the Holy Grail. Bring a Shrubbery to the Knights Who Say Ni! Lob the Holy Hand Grenade at the Killer Rabbit with Nasty Big Teeth! Just do it quick, before the Goal changes again!
With tons of Holy Grail material, and a healthy smattering of references from Flying Circus and the other movies, this should be a riot for anyone who knows even a little about Monty Python. Fluxx is the perfect medium for the show that brought us Something Completely Different at every turn.
Oz Fluxx
Next stop...the land of Oz!
Does life seem drab and humdrum?

Let the cyclone of the ever-changing card game, Fluxx, whisk you away to a magical world of fun! Mingle with Munchkins, make new friends, and follow the Yellow Brick Road to see the Wizard - but keep a bucket of water handy: you never know when you might need to melt a Wicked Witch. Next stop...the land of Oz!
Fluxx 4.0
The card game with ever-changing rules!
The card game with ever changing rules! It starts out simple, with just the Basic Rule card: draw one card and play one card during each player's turn. But New Rule cards quickly make things chaotic.
Even the object of the game will often change as you play, as players swap out one Goal card for another. Can you get the Rocket to the Moon before someone changes the goal to Death by Chocolate?
Players: 2-5 Playtime: 5-30 minutes Ages: 8-Adult
How To Play
It all begins with one basic rule: Draw one card, Play one card. You start with a hand of three cards... add the card you drew to your hand, and then choose one card to play, following the directions written on your chosen card. As cards are drawn and played from the deck, the rules of the game change from how many cards are drawn, played or even how many cards you can hold at the end of your turn.