Fluxx has a Theme Song!
You might know sisters Angela & Aubrey Webber of The Doubleclicks from their video, "Nothing to Prove," their concerts at cons & game stores, their newest album "Dimetrodon" or their appearance on TableTop. We've been enjoying their songs and shows for years so we asked them to make a Fluxx theme song to celebrate the 5th edition of our basic Fluxx game. Look for the black box in the video!

UPCOMING EVENTS

Holiday Fluxx Release! Holiday Fluxx is available in your local game stores starting today! Visit your FLGS and pick up limited Mrs. Claus promos (participating stores only).

LINK TO GAME PAGE »


Looney Lounge. Come to our regularly irregular DC-area Looney Lounge to play games, talk about secret prototypes and get exclusive promos!

LINK TO EVENT »


ChiTag. We're so excited to visit Chicago for Looney Labs' very first ChiTag. We hear it's a pretty rad event so join us there and try out Holiday Fluxx, the perfect stocking stuffer!

LINK TO EVENT »

VIEW FULL CALENDAR

HOLIDAY FLUXX IN STORES 10/3
| | |
| --- | --- |
| Holiday Fluxx is available this Friday in game stores! A perfect stocking stuffer or game to bring to any party, it features holidays from Halloween to New Years and beautiful hand-painted art from Ali Douglass. Keep an eye out for the October newsletter for a really awesome addition in this year's holiday gift! | |

Featured Store
THE GAMEBOARD
Sheboygan, WI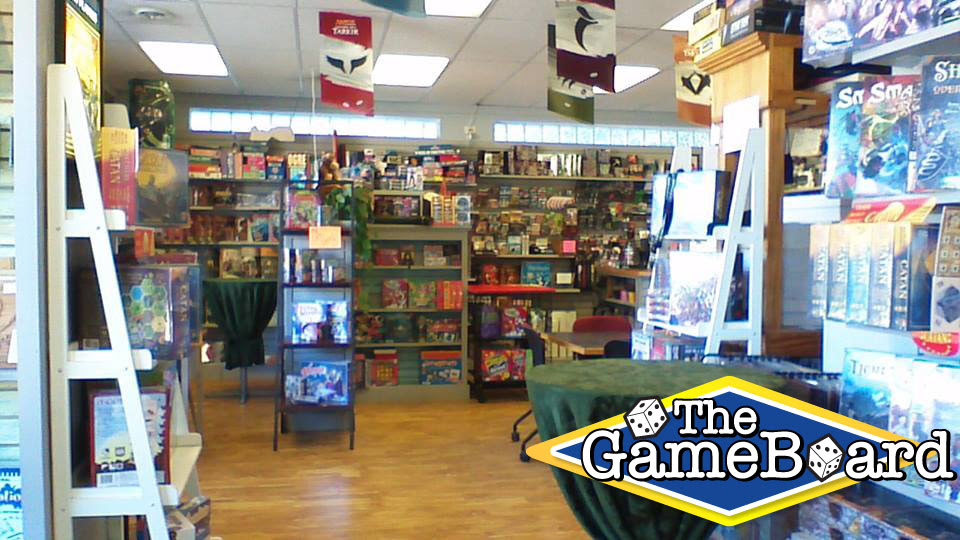 The GameBoard isn't just a store... it's a destination where camaraderie, strategy, imagination & entertainment collide in a gaming experience that is fun for everyone. Whatever your gaming passion, you'll find it at The GameBoard, from CCGs to party games and educational games. Gamers of all ages are welcome to play demo copies at the store or bring home a demo by renting. Tabletop fun for the whole family!