This September we have finished our journey with Icewind Dale: Rime of the Frostmaiden, added to the Call of Cthulhu Two Headed Serpent library and remastered some our best classic SoundSets that were originally released back in 2013!
Check out all that is new below!
If you are looking for the easiest way to unlock and try this amazing content, go straight to Syrinscape.com and try a 30-day FREE trial subscription. With that, you'll unlock everything Syrinscape - including Online Play - and if you cancel before day 30, you'll never pay a cent.
Or check out all our new products in store NOW! Syrinscape Store
click pic
This September we brought you the final chapter to complete the DUNGEONS & DRAGONS adventure Icewind Dale: Rime of the Frostmaiden. and to finish off the month, we also released the Icewind Dale MEGAPACK, including all SoundSets for the entire adventure. These are both available to purchase in store!
The Icewind Dale: Rime of the Frostmaiden MegaPack gives you the complete audio solution when playing this awesome DUNGEONS & DRAGONS adventure book. All the preparation is done for you, and every sound you'll need is right at your fingertips. Immerse your players in this cold and uninhabitable stretch of the world of Icewind Dale, letting them visit all of the Ten Towns, tackling the local problems, the dangerous environments and gruesome monsters. Will they solve the mystery that ties everything together?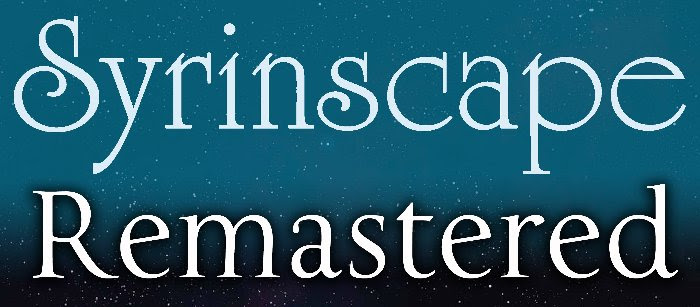 Syrinscape launched in 2013. At that time we were using state of the art orchestral synthesis to make our big epic fantasy soundtrack tunes. A lot has happened in the field of synthesis since then, and these wonderful compositions deserved a bit of love.
We re-opened up each track, imported the world's most powerful digital instruments, created completely fresh performances sometimes adding additional musical content, re-spaced the orchestra, tuned the hall acoustic again and remastered fresh versions. We hope you love them as much as we do!
Both SoundSets are FREE with any download of the Syrinscape Fantasy Player!
Red Dragon City Raid - FREE to all! Bugbear Battle - FREE to all!
Call of Cthulhu: Two-Headed Serpent - Chapter 2: New York
The Two-Headed Serpent: New York SoundPack gives you a complete sound solution to chapter 2 of this epic adventure. Returning to Caduceus headquarters in New York, you'll have time to learn about new missions, explore a little around town as well as dig up a little dirt. Everything is here to immerse you with background sound and music that matches the story, scene by scene.
The Two Headed Serpent is a Lovecraftian Pulp adventure set in the mind bending Call of Cthulhu roleplaying series. Horrifying deeds and backstabbing treachery await you in the path of a Caduceu employee. Also action and adventure.
Of course, if you're looking to get the very best deal Syrinscape has to offer, upgrade to be a SuperSyrin Subscriber today for maximum sound and maximum savings!
For $10.99 a month you get full access to Syrinscape's fantasy, sci-fi and board game libraries, our SoundSet creation tools, online player and all the community content, plus you get to keep everything new we release while you're subscribed.
The Syrinscape Team
Make my Syrinscape dreams come true