Hi everyone!
As we're just a few days from the Christmas Holiday and ten days or so from New Years, I want to wish you all Merry Christmas or Happy Holidays, and a Happy and Healthy New Year! I hope you get to rest and spend some quality time with family and friends over the coming weeks. And if you can squeeze some boardgames into your free time, so much the better!

Here at the GMT Warehouse, we are finishing up shipping our 3rd and largest Fall batch of NINE P500 games (3 new games and six key P500 Reprints) out to you. That's now 21 P500 titles shipped out since October 25! Kudos to our office and warehouse workers! As we lean into the holidays, our office and warehouse folks will be getting some extra time off so that they can rest and spend time with their families. So please be aware that we'll be running smaller crews for the next couple of weeks to accomodate some extra time off for everyone.

As many of you have noticed, we've had a bit of drama over the past few days with our website. Our ISP had some major problems that took our site down for the better part of two days. This made our prep for the newsletter much more difficult and also frustrated many of you who were wanting to browse, order, or download game info. We apologize for the inconvenience. Everything seems to be working fine again now.

------------
Introducing New GMT Merchandise This Month: Hats and Posters! Our GMT Merch Team has been hard at work creating some new cool merchandise items for you in our Spring GMT Merch Store. This month, we have some new hats (in three base colors) with either the GMT or the GMT One logo on them. We also have new posters—images from the SpaceCorp and SpaceCorp Ventures covers and some beautiful photos from Scott Mansfield of a variety of our boardgames.




Note that our GMT Merchandise store is located on the Spring site, and ALL MERCHANDISE ORDERS AND FULFILLMENT ARE HANDLED BY SPRING, NOT BY GMT (so please don't try to order through or seek help from our office folks; they—for once—will have no idea how to help you).

The Merch team wants you to know that we only have merchandise up on the site for about a half dozen of our games right now. They'll be adding more game merch starting in January. Below is a link to browse or order from the GMT Merch Store. Check it out!

GMT Merchandise at Spring!

------------
New P500s. As part of this month's update, we are adding two new P500 games:

Infernal Machine
North Africa, '41

Please check out the "New P500 Additions" section below for more details on these games.

------------
This Month's Box Back Sneak Peek. Here's this month's sneak peek at the near-final box back for our upcoming Mr. President: The American Presidency, 2001-2020. Enjoy!




------------

GMT One - Jason Carr. Last December, Gene and I started having conversations about how to roll out our new initiative centered around solo gaming. For several months I had been focused on growing our Solitaire design team, and we needed a way to easily show that a game had been designed with solo players in mind. From those conversations, GMT One was born. Even though we didn't announce GMT One until January, I consider December it's Birth-month. So, to celebrate one year of GMT One, we have a special gift to solo players: a free print and play Solo Opponent for Mark Herman's Fort Sumter!

A Holiday Gift from GMT One: Free Print-and-Play Solo Opponent for Fort Sumter


The Fort Sumter Solo Opponent is based on the work I did for Red Flag Over Paris, so if you like one Solo Opponent, you will probably like the other. We are planning to include a similar Solo Opponent in the upcoming The Bell of Treason as well. If you're interested in seeing more of how GMT One develops solo systems, we are always looking for designers and playtesters to join the fold—in fact, we have a call for playtesters in this newsletter for Twilight Struggle Red Sea's Solo Opponent.

It's been a busy and wonderful year for GMT and GMT One, and we are looking forward to next year and many more exciting Solitaire games! - Jason
------------
Congrats to our "Charlies" Winners! Congratulations to designers Mark Simonitch, Ananda Gupta, Jason Matthews, and Trevor Bender and Artist Terry Leeds for their recent Charles S Roberts awards (for products released in 2020). The winning game/expansion, and designer(s)/artist are:

Best Ancients to Medieval Board Wargame: Caesar: Rome vs Gaul - designer Mark Simonitch
Best Early Gunpowder Board Wargame: Imperial Struggle - designers Ananda Gupta and Jason Matthews
Best Board Wargame Expansion: Labyrinth: The Forever War, 2015-? - designer Trevor Bender. Original Labyrinth designer Volko Ruhnke
Best Boardgame Map Graphics: Imperial Struggle - Map Artist Terry Leeds

------------

TableTop Simulator (TTS) Update. Jordan Kehrer and his TTS Modder team continue to provide us with excellent monthly updates on new and notable TTS modules for our games. Here's a word from the team on a new feature in this month's update:

"Starting this month we will also be reporting GMT Mod Growth Leaders. Here are the top 5 fastest growing GMT Mods
Here's a link to their full December update.

Thanks to Jordan and the team for all the work they do to evaluate and make us aware of the best TTS modules for GMT games!

------------

Playtesters/Help Wanted!
On an ongoing basis, I'll use this section to let you know which of our design teams currently need extra testers. If you are interested in helping out, please contact the team members for the game you are interested in at the links below. We greatly appreciate you helping us test our games and make them better! Thank you!
Bear Trap Testing. DeveloperJoe Dewhurst is looking for testers for Bear Trap. If you are interested, please sign up to playtest here.
Triumvir Testing. Playtesters needed for Mark Herman's and Geoff Engelstein's Triumvir. Developer Ken Kuhn says that we are nearly ready to start playtesting, so we thought we'd start gathering applications from those of you who are interested in participating. To sign up, please click this link.
Twilight Struggle: Red Sea Testing. Jason Matthews and Jason Carr need some testers for a quick final round of testing for the solo system in Twilight Struggle: Red Sea. If you are willing and able to test using Tabletop Simulator, please fill out this form. No previous Twilight Struggle experience required!

------------

Volko's Inferno Replay Articles. InsideGMT is running a series of Inferno Playtest Replay articles from

Levy & Campaign series creator Volko Ruhnke. Volko's teaching skill really comes through in these articles; they're a great way to learn how to play the game. There are three published articles to date, with more to come! You can view them all here.

Also, if you are interested in joining the Levy and Campaign Discord server - where MANY exciting new series titles are in development, feel free to send an email to Volko for an invitation.

------------

Counter Trays are Selling Fast! We're now down to about a 20% stock level remaining. Get them while they last! Order here:
GMT Counter Trays (Sets of 10)

Also, for those of you who like to order those 2" and 3" big sturdy game boxes, we still have some of those as well:
2" Deep Heavy Duty White Game Box
3" Deep Heavy Duty White Game Box

---------------------
Keep up with GMT Online


Virtually every day, we announce new information, show off upcoming products, or give you a peek under the hood of our new designs in our various online sites and forums. For those of you looking to keep up with us online, here is where you can find us. Drop in and start a conversation!



GMT Games Website
InsideGMT blog
Official GMT Games Facebook Group
GMT Facebook Page
GMT Twitter Feed
GMT on Instagram
GMT on BoardGameGeek
GMT YouTube Channel
GMT on ConsimWorld

------------------


We are doing our best to segment this update so it's easier for you all to read. Here is what you'll find in the rest of today's update:



- P500 Additions
- Coming Events
- News You Can Use
- Digital Games
- InsideGMT
- Charging and Shipping Update
- Production Outlook
- How to Play Videos
- Project Updates and Sample Art
- P500 Reprint Tracking

Thanks, as always, for your support of GMT Games! Enjoy the games! - Gene
Today's New P500 Additions
(Click on box image to go to P500 page for more info and to order.)
Infernal Machine North Africa '41 Space Empires: Replicators Space Empires: Close
2nd Printing Encounters, 3rd Printing
(New on P500) (New on P500) (P500 Reprint) (P500 Reprint)

Recent P500 Additions:
New P500 Additions. We have two exciting new games to add to our P500 list this time, as well as two P500 Reprints that we want to get back in stock!
For those of you who love solitaire gaming, here's something you probably didn't see coming: a solo game on building and fighting a submarine during the American Civil War! If that rarely-gamed topic isn't enough to excite you, I think knowing that this is a game from Jerry White and co-designer Ed Ostermeyer will do the trick. Jerry has proven himself time and again as a designer who delivers the goods for solitaire players. He's also proven quite adept at teaming up with smart people who are subject matter experts to create excellent co-designs.
Jerry and his co-designers have taken us on epic solo journeys as Dambusters and Doolittle's Heroes. He and Mark Aasted and Gina Willis have put us into the cockpits of both Luftwaffe and RAF squadrons in the "Skies" series during World War II. Now he and Ed are immersing us as first-person participants in the story of how submarines were designed, built, manned, and fought during the American Civil War.
This game will challenge your decision-making acumen at every stage of the submarine development process. I encourage you to go and read through the descriptions on the game's P500 page and
watch the video that Jerry and Ed have created
. I hope you'll be as excited for this game as I am!
Click the link or the banner below for more details.
Infernal Machine
------------
We usually hear a customer chorus of "YES! Awesome! Can't Wait! Mark is the best! I love this series!" verbal high fives whenever we add a new operational WWII game from Mark Simonitch to the P500 list. Well, here's another one, so "operational WWII players, REJOICE!" Mark has finally given in to all those customers over the years who have asked him to PLEASE make a new version of his acclaimed
The Legend Begins
. I love to play Mark's games myself, and I can't wait to get back into the desert war with Mark's new version of one of his most popular games.
Click the banner below for more details!
North Africa '41
------------
New P500 Reprint Additions
.
Space Empires: Replicators, 2nd Printing
Space Empires: Close Encounters, 3rd Printing
------------
P500 Expansions/Upgrades/Mounted Maps.
None this time.
------------
P500 Removals.
None this time.
------------


Here is a brief tease for P500 additions lining up in the coming months. This month's new Infernal Machine is the game referred to in last month's clue of "A new solitaire co-design involving Jerry White," and North Africa '41 was teased in October as "A new operational-level WWII game from Mark Simonitch" Note that this is not a comprehensive list (nor will I preview EVERY game we have planned), so I will switch these up a bit from month to month. Over the coming 1-6 months, I anticipate that we will add:


A Prequel to one of our Top 15 best-selling games
An expansion for one of our Commands & Colors series games
A new game from Ralph Shelton
A new bot package for one of our COIN games
Yearly Best-Sellers October 1, 2020 to September 30, 2021 (Updated Quarterly)
(Click on box image to go to Game page on our website for more info and to order.)

The War Room at Dice Tower West: Mar 2-6, 2022

Are you headed to Dice Tower West (Las Vegas, NV) in March 2022? Attendance at Dice Tower West gives all badgeholders access to The War Room: a new and exclusive gaming space featuring 5 full days of teaching, demoing, and exploring historical board- and wargames. GMT Games is proud to be a sponsor and supporter of The War Room. We've teamed up with the organizers and instructors from the SDHistCon team and the Wargame Bootcamp to make this gaming space a big hit with both veteran wargamers and newcomers as well (watch our recent livestream with both of these teams!). GMT sees The War Room as the perfect opportunity to reach out to everyone with an interest in historical boardgaming, and we have high hopes that even more new players will be starting their journey along with us. If this sounds good to you, please come to Dice Tower West and visit us in The War Room; I'll be there along with several GMT designers and developers teaching, demoing, and playing lots of wargames. Registration is still open, but badges are selling out quickly. Be sure and grab one while you can!

------------
Save the Date for GMT East. April 1-3, 2022 in White Plains, NY. From Andy Lewis: "GMT East - The plan is to be back in 2022. The dates are April 1 to 3 with some space available on the evening of the 31st as usual. The hotel is now a Sonesta, but it's still the same building and rooms as we've had in the past. To be on the safe side, we're not opening pre-reg until the middle of January. Hope to see you all back again, and newcomers are welcome."

------------
Save the Date for our Spring 2022 Weekend at the Warehouse - April 21-24. We'll have hotel reservation info up in January, but we wanted to get the dates established for those of you who have to plan your vacation time well in advance. Looking forward to seeing many of you here in April!
Low Stock on Games from Vae Victis in the Warehouse. We're getting low on those two new VV games in our warehouse. We have about 50 copies left of Three Days of Glory and about 30 copies of Typhoon Over the Pacific. So get yours soon if you want one!



Three Days of Glory - Three Tactical-level 1805 Battles
Typhoon Over the Pacific - Strategic-level WWII in the Pacific

------------

Frank Chadwick's ETO Series Update. For you fans and players of Frank's ETO series, here is a link to Alan's most recent "What Was Mussolini Thinking" article about the game's Mussolini bot assistant. Enjoy!



------------

Twilight Struggle Acryllic Counters. Last year, we partnered with our friends at BGG to create a beautiful set of durable plastic (acryllic) counters for Twilight Struggle. We now have about 500 remaining sets of these in stock that we are offering to our customers for $40 each + shipping (2 lbs). If you'd like a really nice set of counters that look great and should last for hundreds of games of Twilight Struggle, get one of these sets while they last!


------------

Vassal Ladder Tournament for The Last Hundred Yards. There is now a Vassal Ladder Tournament for The Last Hundred Yards! The Vassal Ladder is a monthly matchup of players competing using the Vassal Software (usually live but occasionally by email). There is no experience required to join the Ladder! In fact, it's a great place to learn the game, hone your skills, and meet some great friends and skilled players from around the world! If you'd like more information or to join the ladder, contact Mark Buetow via email. Check it out to really get into this great game of tactical WWII combat!

------------

Vassal Ladder Tournament for Combat Commander! There is also an excellent Vassal Ladder Tournament for Combat Commander! They start new games each month and new players are welcome. If you'd like more information or to join the ladder, either visit the BGG thread or contact Patrick Pence via email (add a subject of "CC Ladder" please). Check out online play of one of our best-selling games of tactical WWII combat!



------------
Find Opponents on GMT's Discord Server (Managed by Mitchell Land and Joel Toppen). We'd like to take this opportunity to remind you that GMT maintains a Discord server which can be used to facilitate both finding an opponent and playing with that opponent using voice communication. To keep SPAMmers and BOTs out of the server, you need to contact either Mitchell Land (webmaster@gmtgames.com) or Joel Toppen (joel_m_toppen@msn.com) for a Discord invite. Enjoy the gaming and stay safe!

------------
COIN Series Discord Player's Club. For you COIN series players, check this out!
https://discord.com/invite/3nBMzpB

------------
The Last Hundred Yards Facebook Group. Designer Mike Denson runs an excellent Facebook Group that supports one of our fastest-growing series of games, The Last Hundred Yards. Check it out here: The Last Hundred Yards Facebook Group

------------
Fields of Fire Bootcamp. For those of you looking to learn—or just get more prolific with—Ben Hull's Fields of Fire series, check out this excellent website devoted to the game: Fields of Fire Bootcamp.

------------
Dedicated Wing Leader Website. For you Wing Leader fans, be sure to check out Lee's Designer Website for Wing Leader for extra files and news about the series.
------------
Official GMT Games Facebook Group
. Our official GMT Games Facebook Group now is a community of over 10,100 gamers! If you have a Facebook account and you'd like to join our GMT Group to get the latest news, share game pics with other players, or just get your GMT-related questions answered, please go to
https://www.facebook.com/groups/gmtgames
.
------------
Facebook Reivers and Reformers Group.
For you fans of Ed Beach's games, feel free to join Ed's Reivers and Reformers Facebook Group. There you'll find discussion, testing, and inside info about the follow games:
Here I Stand
(P500 Reprint)
Virgin Queen
(P500 Reprint)
Border Reivers
(P500)
Tanto Monta: The Rise of Ferdinand and Isabella
(P500 - Developed by Ed; designed by Carlos Diaz Narvaez)
Click here to go to the Group
------------
Facebook COIN Group
. For those of you on Facebook who like our COIN series games, check out the
GMT COIN Series Fan & Vassal Play
group, run by Daniel Hernández Iniesta. It's a great place to share COIN discussions, photos, and fun.
Coming This Week on InsideGMT!
Here's an update from Rachel on this week's upcoming InsideGMT articles:
Lots of great stuff this week on InsideGMT!
The first article published this week, on Monday, was Part 3 in an Inferno scenario repay series from Volko Ruhnke. In the first two parts, Volko showed how to set up the introductory scenario and how to Levy some added forces. Now, in this third installment, it's time to plan each side's Campaign. For those interested in Inferno or in the Levy & Campaign series as a whole, I highly recommend you check out this series from Volko. You can read all three parts here.
This morning, we published the first in a series of articles from Ted Raicer about his newest game on the GMT P500 list: I, Napoleon. In this article, Ted discusses the I, Napoleon cards, counters, and playing board and explains what each is used for in the game. Enjoy!
As you have probably already read in this month's customer update, we published an InsideGMT article this afternoon from Jason Carr announcing a special holiday gift to say thank you to the GMT One customers and supporters: a free print-and-play Solo Opponent for Mark Herman's Fort Sumter! The article also includes a brief example of play using the Fort Sumter Solo Opponent and demonstrating the use of the Space Selection tables. We hope you enjoy this holiday gift from the team at GMT One!
Tomorrow on InsideGMT, we will have another fantastic article from Cross Bronx Expressway designer Non-Breaking Space. In this article, they discuss the event cards in Cross Bronx Expressway and how they are used to build narrative arcs that give historical context to the movement of pieces and changes in board state. Very interesting stuff! You won't want to miss this, so keep an eye out for the article on InsideGMT tomorrow.
Last but certainly not least, we will publish an article on Thursday in which ace Levy & Campaign testers Christophe Correia and John Campbell face off in a run through the full-length scenario of Volume II, Almoravid. Christophe gives us the blow by blow, including a climactic Battle of Toledo that will decide the conflict, while Volko adds rules orientation and historical comparisons. Look out for this article on Thursday and enjoy the trip to medieval Spain!
We are not publishing an InsideGMT on Friday due to the Christmas holiday, but I invite you to visit InsideGMT.com or follow the links below to read last month's fantastic content from our team of excellent InsideGMT contributors.
Happy Holidays and have a great week!
-Rachel B
------------
This Past Month in InsideGMT!

Here are links to this month's new InsideGMT articles:
A Holiday Gift from GMT One: Free Print-and-Play Solo Opponent for Fort Sumter
As always, I invite you all to head over to www.insidegmt.com, check out the articles, leave us your comments, and tell us what else you'd like to see us do to make InsideGMT even better!
Most Requested P500 Games (by orders received through Dec. 19)
(Click on box image to go to the Game page on our website for more info and to order.)
2,708 Orders 2,553 Orders 2,275 Orders 2,012 Orders 1,907 Orders 1,872 Orders 1,835 Orders

1,716 Orders 1,708 Orders 1,495 Orders 1,362 Orders 1,337 Orders 1,279 Orders 1,273 Orders
Charging and Shipping. Here's a look at our current and near-future charging and shipping:
Current Charges/Shipments: We charged for the following games on November 29/30 and are now shipping these NINE P500 products.
------------
For those of you calculating shipping charges for these games, I've included the weights we are using for shipping in parenthesis after each game title, above.

To avoid any delays in your game shipment, please make sure you've updated your charge cards on our website before we charge. If you use the "Pay by Check" P500 option, please send your checks in to arrive by the charge dates. Thanks!
All-Time Best-Sellers (as of 9/30/21 - Updated Quarterly)
(Click on box image to go to Game page on our website for more info and to order.)
Shout Out to You Online Content Creators Who Review and Support Our Games.
Thank You!!!
(Click a logo below to read/watch a recent article/video about one of our games)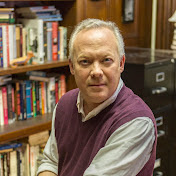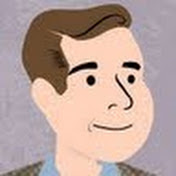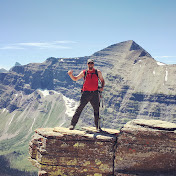 Note: If you have a blog or review site that reviews or adds content for one or more of our games, send a link to your article or video to gmtgamesmarketing@gmail.com and we'll make sure you are mentioned on our website and in our monthly updates.
Thanks to a combination of talents from a variety of skilled videographers and game teachers, we are developing a significant base of "How to Play" videos for our games. If you want to learn one of our games but learning from a rulebook just isn't your thing, or if you'd just like to "let a friend teach you the game" (as so many of us do when we can do face-to-face gaming), check out these excellent teaching videos!
New Listings This Month:
This month we have a batch of new videos from Michal at The Boardgames Chronicle, all designed to help players become familiar with the Atlantic Chase Advanced Battle System. Here they are:
Watch it Played Videos
Watch it Played Tutorial: How to Play1960: The Making of the President. If you want to learn this game (or as several veteran players have already commented, learn it BETTER), check out the video here: Watch it Played: How to Play 1960: The Making of the President.


Watch it Played Tutorial: How to Play Sekigahara. This is the first video Rodney created for GMT, explaining how to play Matt Calkins' gem of a game, and it is terrific! : Check it out here:
Watch in Played: How to Play Sekigahara
More Teaching Videos on the Game Pages of our Website:
To find a teaching video for a game you are interested in, go to www.gmtgames.com and search for the game you want. If there is a Teaching Video for that game, it will be listed on the right side of the page, under "Online Resources."
Sneak Peeks:
Box Cover for Charioteer (from Kurt Miller)
More Sample Art from Red Dust Rebellion Cards
Long-Range Patrols
------------
Project Updates
The Plum Island Horror - Designer Hermann Luttmann
Thanks to all of you for your support of
The Plum Island Horror
! We're closing in on 900 pre-orders and I couldn't be happier with the progress the game has made. For those of you who haven't done so already, please check out my design articles posted at InsideGMT, as well as David Spangler's colorful "historical background" articles as well. These will give you some insight into the lunacy ... I mean ... designing and development brilliance that has gone into this game. Need I remind everyone again that this is by far the most realistic simulation of a historical event in the entire GMT catalog? No, I didn't think so.
In any case, the game is awaiting entry into the hallowed halls of the GMT art department and I can't wait to see what kind of stew the graphics wizards there can concoct. In the meantime, I will start working on a series of articles that will provide a detailed example of play for the game so you can see exactly how the game flows. Thanks again for all the support - Merry Christmas and Happy New Year!
- Hermann
------------
Joe Dewhurst – Development Update
This month we are launching
Bear Trap
for wider testing, and I am looking forward to hearing how you all find it. The designer Paul Daniels has written an InsideGMT article giving an overview of the basic structure of the game, and in future articles he will dig deeper into specific details of the various gameplay systems.
Bear Trap
adapts the basic mechanical structure of
Sekigahara
, but makes a number of fairly major changes, including using block orientation to track unit stances like "Fortified" or "Ambush", giving each side asymmetrical victory conditions and recruiting capacities, and introducing Strategy cards that can be selected by players to emphasize specific aspects of their faction's historical approach to the conflict. These allow for various different strategies to be pursued by each side, adding depth to the game and increasing replayability. Paul has also designed a custom solo system for
Bear Trap
, allowing either side to be controlled by an automated non-player opponent. My next task, once playtesting begins, will be to dig deeper into this system and make sure that it is all working correctly, and then we will share for testing as well, once everyone has had a chance to become familiar with the two-player version of the game.
Designing a solo system for a game is almost as much work as designing the base game itself, and often requires at least as much testing. This makes the speed with which Jason Carr has produced a solo system for
Fort Sumter
all the more impressive, and I'm excited that GMT One is able to release it as a downloadable bonus resource this month. For
Fort Sumter
Jason has adapted the elegant solo system that he originally designed for Fred Serval's
Red Flag Over Paris
, and which will also form the basis of the eventual solo mode for Petr Mojžíš's
The Bell of Treason
(available on P500 now!). Jason's approach in each case is to offer a solo mode that is extremely unobtrusive and easy to operate, allowing the player to focus on their own gameplay decisions while enjoying a tense challenge, and preserving the underlying narrative on the game. In fact, I like these games and their solo modes so much that I've been working behind the scenes on my own adaptation of the system, a spiritual successor to
Red Flag Over Paris
that takes place almost exactly 50 years later and echoes several of that game's key themes…but for now I'll say no more and keep you all guessing. -
Joe Dewhurst,
Staff Developer
------------
Ken Kuhn – Development Update
Wow, what a year! 2021 was my first full year of working with GMT and it's been a joy. I've loved meeting and getting to know the community, working on a wide spectrum of games, and partnering with our amazing designers. Including Prime Minister and the CDG Solo System, which I started working on at the end of 2020 but went to P500 in 2021, I've had the privilege of leading development for six announced games, chipped in on a few others, and just started working on a new game at the beginning of December that we'll probably be announcing early next year.
In my last update, I noted a new prototype that had been mailed to me and that was Ted Raicer's
I, Napoleon.
Working on
I, Napoleon
with Ted has been a lot of fun and it's been awesome to see how excited the community is for a historical, narrative-focused game. With its 220 cards,
I, Napoleon
is a big game. Ted and I spent the better part of the last month combing through the cards, clarifying interactions, and standardizing the presentation of information to help smooth out the player's experience. I just finished getting everything into TTS, so I imagine we'll be looking for playtesters soon.
In other news, the CDG Solo System was sent to the printer at the beginning of the month, which was a really exciting milestone for me both as a developer and co-designer. That said, we're really just getting started with the CDG Solo System and will be focusing on getting another set of Playsheets underway in 2022. Also, Prime Minister officially went into art in early December. We're working with Donall Hagerty and are stoked about his vision for Prime Minister.
It's been an exciting year and I look forward to 2022 with hopeful anticipation. Happy Holidays! -
Ken Kuhn
, Staff Developer
Here's the current status of all the games on our P500 reprint list - with current order totals and a +/- order growth since last month, with status to the right if they are AT THE PRINTER. IN THE ART DEPT, or NEARING ART DEPT READINESS. Please help us determine what to reprint by pre-ordering any of these that interest you. Thanks for your help!

The US Civil War, 2nd Printing: 1,286 Orders (+42) AT THE PRINTER
Barbarossa: AG Center 2nd Ed: 1,091 Orders (+47) AT THE PRINTER
Barbarossa: AGN: 966 Orders(+16)
Barbarossa: AGS - 854 Orders (+15)
Empire of the Sun, 4th Printing: 852 Orders (+48) AT THE PRINTER
France '40, 2nd Printing: 838 Orders (+12)
Churchill, 3rd Printing: 828 Orders (+28) AT THE PRINTER
Red Winter: Expanded 2nd Edition: 801 Orders (+8) NEARING ART DEPT READINESS

Pursuit of Glory, 2nd Edition: 692 Orders (+5) NEARING ART DEPT READINESS
C&C Ancients Expansion 5: Epic Ancients: 661 Orders (-4) IN FINAL ART
Liberty or Death, 3rd Printing: 572 Orders (+12)
Great Battles of Alexander, Expanded Deluxe Ed, 2nd Printing: 532 Orders (+11)
Virgin Queen, 2nd Printing: 529 Orders (+11)
Fire in the Lake, 3rd Printing: 513 Orders (+36)

Next War: Poland, 2nd Edition: 454 Orders (+13)
Next War: Taiwan, 2nd Printing: 446 Orders (+14)
Comancheria, 2nd Printing: 442 Orders (+21)
Unconditional Surrender, 3rd Printing: 431 Orders (+15)
For the People, 4th Printing: 422 Orders (+17)
Hoplite, 2nd Printing: 399 Orders (+4)
Paths of Glory, Deluxe Edition, 2nd Printing: 361 Orders (+34) IN FINAL ART
Fields of Despair, 2nd Printing: 346 Orders (+0)
Combat Commander: Resistance, 2nd Printing: 336 Orders (-5)
Cuba Libre, 4th Printing: 319 Orders (+4)
Washington's War, 3rd Printing: 319 Orders (+9)
Skies Above the Reich, 2nd Printing: 313 Orders (+3) IN THE ART DEPT.
Combat Commander: Mediterranean, 3rd Printing 308 Orders (-1)

Enemy Coast Ahead: The Dambusters, 2nd Printing: 283 (+1)
Labyrinth, The Awakening, 2nd Printing: 271 Orders (+11)
Atlantic Chase, 2nd Printing: 262 Orders (+64)
Here I Stand, 500th Anniversary Edition, 2nd Printing: 238 Orders (+14)
Turn Zero Expansion, 3rd Printing: 229 Orders (+7)
This Accursed Civil War: 222 Orders (-2)
No Retreat, The Russian Front Deluxe, 3rd Printing: 219 Orders (-7) IN THE ART DEPT
Sword of Rome, 3rd Printing: 219 Orders (+4)
Thunder Alley, Crew Chief Expansion, 2nd Printing: 201 Orders (+1) NEARING ART DEPT READINESS

The Last Hundred Yards, 2nd Printing: 213 Orders (+19)
WW2: Barbarossa to Berlin, 3rd Printing: 194 Orders (+2)
Holland '44, 2nd Printing: 174 Orders (+14)
C&C Ancients, Exp #6, 2nd Printing: 170 Orders (+1)
No Retreat 2: The North African Front, 3rd Edition: 164 Orders (+2) IN THE ART DEPT

C&C Medieval, 2nd Printing: 134 Orders (-2)
Chariots of Fire, 2nd Printing: 131 Orders (+18)
Combat Commander: Europe, 5th Printing: 115 Orders (+15)
Talon, 3rd Printing: 115 Orders (+3)
C&C Napoleonics, Austria Exp, 3rd Printing: 107 Orders (+3)
Manoeuvre, 3rd Printing: 104 Orders (+3) NEARING ART DEPT READINESS
C&C Napoleonics, Russia Exp, 4th Printing: 101 Orders (+10)

Peloponnesian War, 2nd Printing: 92 Orders (+10)
Cataclysm, 2nd Printing: 85 Orders (+12)
Tank Duel, 2nd Printing: 74 Orders (+10)
Dominant Species Marine, 2nd Printing: 68 Orders (+16)
A Distant Plain, 4th Printing: 39 Orders (+39)
Space Empires: Replicators, 2nd Printing: New to List
Space Empires: Close Encounters, 3rd Printing: New to List
Copyright © 2019 GMT Games, All rights reserved.

Our mailing address is:
PO Box 1308
Hanford, CA 93232