We're back!
Much like a member of the undead shuffling its way towards the nearest shiny thing, we're still here!
We just wanted to reach out to let you know that Haunticulture is coming back to Kickstarter this autumn! We've got more artwork done, we're rebuilding the campaign and we've got some very exciting things planned!
You previously signed up for Haunticulture updates so we'll be sending out an email once a month until the Kickstarter launches to keep you in the loop.
Three things for you to know this month:
If you'd like more regular updates, werewolf memes and be the first to see new artwork you can join the the facebook group here

We've also started building the Kickstarter campaign page and it's available for you to see so we'd love to get your feedback! You can go here and comment with your thoughts.

We're going to the UK Games Expo! If you want to have a go at a real life version of Haunticulture you can join us at 2-T26 and play the game! Do come along and say hello, we have some fun things planned for the stand. Let's just say that there should be plenty of helping hands with us for the weekend.
That's all for now, we hope you'll join the facebook group with us, take part in the conversation all things haunted, and help us shape our new campaign.
Gino and Bevan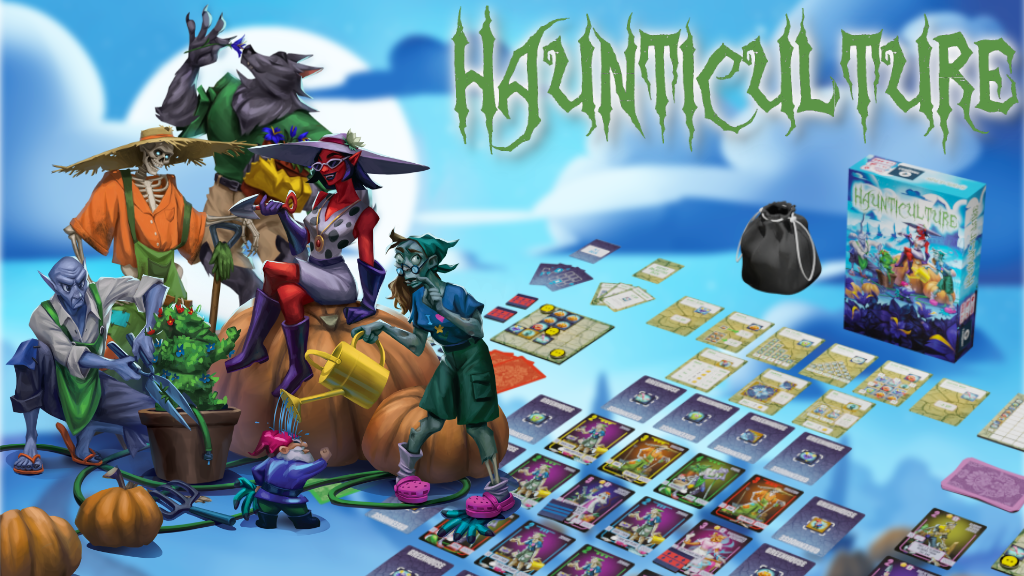 Copyright (C) 2022 Tinkerbot Games. All rights reserved.
You signed up to our list to hear more about games and game design, or during our kickstarter campaign you said you'd like to receive our newsletter.

Our mailing address is:
Tinkerbot Games
Kemp House
160 City Road
London, London EC1V 2NX
United Kingdom